StarU│Tutoring On Demand
The StarU app gives students access to free SAT & ACT practice questions and comprehensive strategies.
Watch Milo and Chase talk about what makes Star Tutors unique and why the StarU app has been a lifesaver for Milo's busy schedule!
StarU: Instant Video Tutoring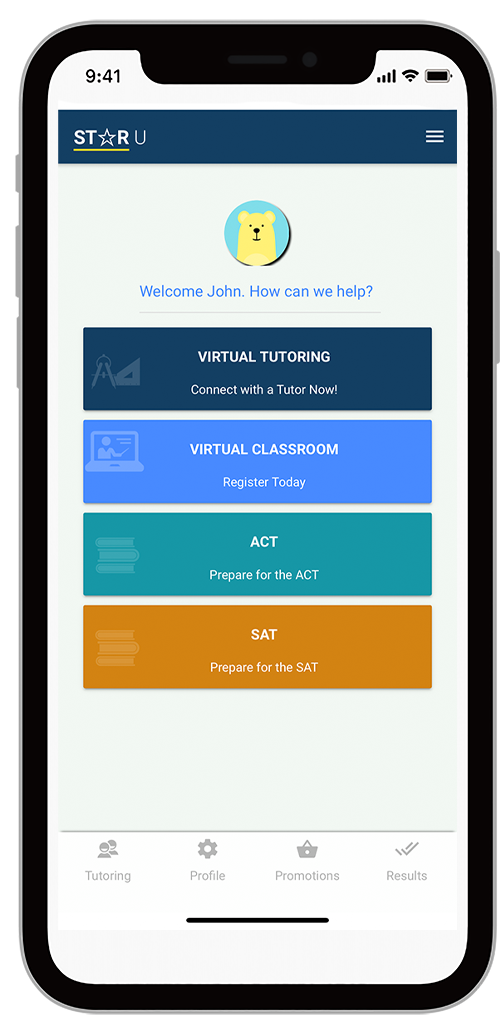 Homework. Test Prep. College Applications.
The StarU Mobile Tutoring App is Here! Star Tutors is proud to announce the launch of our mobile tutoring app, StarU. This is the first application of its kind, allowing students to connect instantaneously via video chat to the best tutors from around the country! Our Star Tutors team has tutored students in different countries around the world and has over 20,000 hours of combined tutoring experience. We know that Star Tutors provides the best tutoring services available, and we are happy that students will now be able to access all of our great tutors by the simple click of a button!
The days of spending thousands of dollars for tutoring are over! The StarU app will allow students to call in for tutoring on their time and get help for as long as they need. No prior commitment and no upfront payments!
From the App Store or Google Play, search "Star Tutors" and StarU will be the first application available.
If you are accessing the application from a desktop or laptop computer you can do so by clicking the StarU Desktop Button!
We are so excited for everyone to download the app and experience the Star Tutors' difference!!!